Your Trusted Identity Verification Partner
Are you ready to redefine your compliance process?
We are thrilled to introduce our services in the United Kingdom.
Advanced Digital Onboarding and AML Compliance Solutions for the UK
Fraud prevention at your fingertips
Discover the future of compliance with our cutting-edge technology, designed to simplify the onboarding process while ensuring robust fraud prevention measures with efficient document verification, biometric authentication and business verification.
Seamless Digital Onboarding
Unlock the power of immediate digital onboarding without the complexities of integrations. Idenfo Direct brings you a seamless identity verification experience, ensuring that your customers can start their journey with you effortlessly.
Instant Verifications for Fraud Prevention
Stay ahead of potential threats with our real-time verifications. With Idenfo Direct's advanced technology, you'll receive instant results that allow you to take proactive measures against fraudulent activities.
Identify High-Risk Individuals with Name Screening
Enhance your due diligence process with our cutting-edge name screening technology. Idenfo Direct assists you in identifying Politically Exposed Persons (PEPs), ensuring your operations remain secure and compliant.
Comprehensive Screening
We offer thorough customer screenings against extensive databases of sanctions and watchlists. Rest assured that your business remains shielded from any inadvertent involvement with restricted entities.
Stay Compliant: AML Compliance Made Simple
Navigating the regulatory landscape is effortless with Idenfo Direct. We keep you compliant with the latest AML regulations, so you can focus on what matters most—your business.
Flexible Risk Management: Your Way
Our tools empower you to perform risk assessments to your specific needs, ensuring a secure yet adaptable compliance approach.
Your Path to
Seamless
Compliance
In search of a top-tier digital customer onboarding platform that redefines compliance in the UK? Look no further than Idenfo Direct's cutting-edge platform. Discover our comprehensive services below:
We provide you with the tools and expertise needed to establish a strong financial crime control framework. From Customer Due Diligence (CDD) to record keeping and monitoring, we offer a comprehensive solution to enhance your AML compliance and build trust with partners and regulators.
Are you an entrepreneur, a tech-savvy individual, a seasoned sales director, or a reseller with a passion for driving innovation in the world of identity verification and compliance? If so, Idenfo Direct welcomes you to our exclusive Partnership club.
Empower Your Business with Idenfo Direct UK's Cutting-Edge Features
Our platform is equipped with a suite of advanced features designed to fortify your operations and ensure seamless adherence to regulations.
Where Excellence Meets Ease
The Vital Role of KYB in Compliance
Know Your Business (KYB) plays a crucial role in the Anti-Money Laundering (AML) compliance framework, extending the principles of Know Your Customer (KYC) practices. Unlike KYC, which primarily focuses on individuals, KYB shifts its attention to a company's proprietors, shareholders and suppliers. KYB compliance is indispensable for safeguarding a company's interests, ensuring they aren't inadvertently involved with corrupt business entities, money launderers, or fraudulent practices. KYB applications are instrumental in verifying the legitimacy of corporate entities, differentiating between genuine businesses and shell companies.
The KYB process entails gathering and scrutinising various data points, including registration documents, company addresses, licensing details and the identities of key managers and owners. Idenfo Direct offers a comprehensive solution to streamline and enhance your KYB compliance efforts.
Enter your customer's email address and they receive an email from us
They scan their documents and add their details
Then they record a selfie video
And that's it!
Now you can review their KYC status and documents
Tailored to facilitate the following industries in acquiring, onboarding and retaining a greater customer base.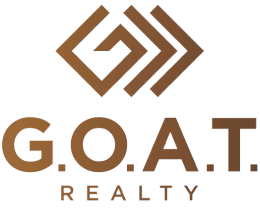 Subscription plans that are made for you,
and grow with you
For more customised plans
FREQUENTLY ASKED QUESTIONS (FAQs)
Idenfo Direct is an affordable, subscription based digital identity verification, fraud detection and financial crime checks (including risk rating, adverse media and periodic reviews) for a multitude of businesses.
You can sign-up here by simply entering your name, email address, and country.
Can I verify documents for any country?
We can perform automatic verification checks (including facial comparison with ID card) from any country so long as your ID photo is clear and undamaged.
What causes a profile to be termed 'high risk'?
While we do not disclose our exact alogrithm, typical red flags which push a customer to high risk include having a name match against a recognised sanction list, being a non-resident in the country that you are applying for services in, or being a national of a country subject to UN sanctions.
IS IDENFO DIRECT GDPR COMPLIANT?
Yes, Idenfo Direct is fully compliant with GDPR regulations, ensuring your data privacy and security.
No, Idenfo Direct does not share customer data with any third-party services. Your data is treated with the utmost confidentiality and security.
Is liveness detection available as a feature?
Yes! Our onboarding journey has a 'Video' section in which instructions are given to the user to follow, which determines that the video is being recorded live.
Yes – we check against a wide range of sanction lists including but not limited to , UN, OFAC, EU, HMT and other regional lists.
How long does the verification process last?
It typically takes a user 2-3 minutes to input their details and record their liveness check video.
What if I want to change the verification decision?
A workflow exists within the system which allows you to review the result and overturn it if necessary.
How is the risk scoring done?
While we do not disclose our exact algorithm, we check a number of attributes about the customer including their nationality, country of residence, work type and other features.
DOES IDENFO DIRECT ENSURE EFFECTIVE DATA PRIVACY?
Absolutely, Idenfo Direct prioritises and implements robust data privacy measures to safeguard your information.
Let us help you grow your business
Secure, frictionless, & fully compliant digital onboarding.